Delgado Hosting Groundbreaking for Maritime and Industrial Training Center April 24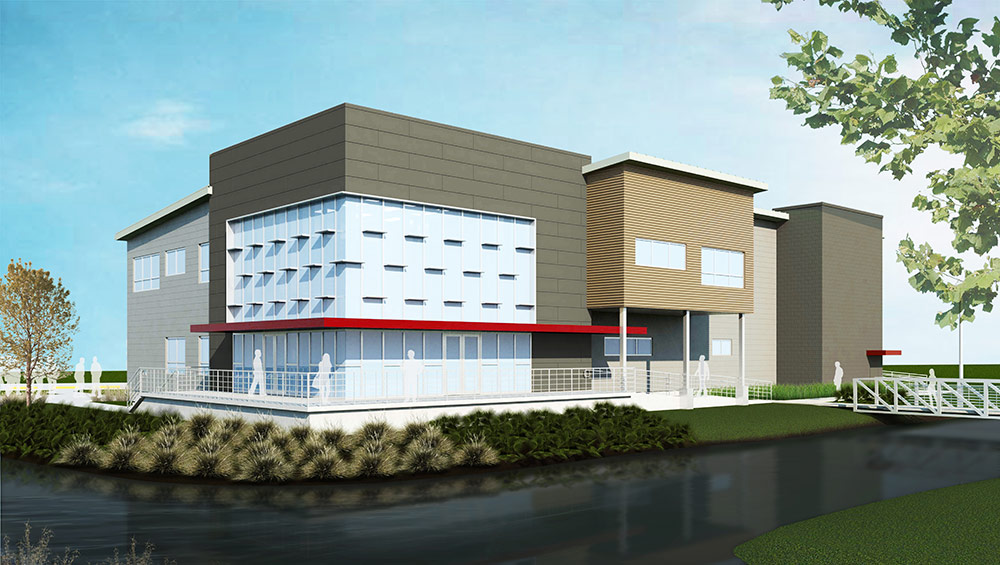 NEWS RELEASE
For Immediate Release: April 21, 2014
Contact: Tony Cook
Phone: (504) 671-5478
Email: This email address is being protected from spambots. You need JavaScript enabled to view it.
Delgado Hosting Groundbreaking for Maritime and Industrial Training Center April 24
New Orleans, La. - Delgado Community College invites the community to attend groundbreaking ceremonies for the new Delgado Maritime and Industrial Training Center on Friday, April 24, at 2 p.m.
Lunch will be served at 1 p.m. courtesy of Delgado Culinary Arts Program students, faculty and staff.
The new 18,750-square-foot building is designed by Sizeler Thompson Brown Architects of New Orleans. The $7 million project is funded by state bonds authorized through Act 391 during the 2007 Legislative Session.
The new Delgado Maritime and Industrial Training Center will be located on the site of the existing facility at 13200 Old Gentilly Road, New Orleans, LA 70129.
Directions: Westbound or eastbound on I-10 in New Orleans East, take Exit 246A south onto I-510 (Chalmette), drive south on I-510 (2.3 miles) to Exit 2C (Almonaster). The road forks at the exit. Keep left, and make a left turn at the stop sign. Continue straight for less than one mile, then turn right at the green Delgado sign, just before reaching the NASA Michoud facility. Follow the road through the gate to reach the existing Delgado Maritime, Fire and Industrial Training Facility. Park in any available space.
The Maritime, Fire and Industrial Training Facility at Delgado Community College has earned a national and international reputation for providing high-quality maritime and industrial firefighting, radar, safety and U.S. Coast Guard-approved training including full mission bridge simulator courses. For over two decades, Delgado's experienced instructors have helped provide training to licensed mariners and industry personnel in the maritime, oil and gas, and safety/homeland security fields, among others. Courses are tailored to meet the specific needs of industrial clients.
Information about the services provided by the Delgado Maritime and Industrial Training Center is available at http://www.dcc.edu/academics/workforce/maritime-fire/.
For further information call (504) 671-6620 or (504) 818-6200.